Jorg Hysek Colosso – Big Boys, Big Toys
By Martin Green
Jorg Hysek Colosso Watch Review – Big is Beautiful??????
"Space…the final frontier. These are the voyages of the starship Colosso. With it's continuing mission to explore strange, new life and civilizations, to boldly go where no watch has gone before! These are of course the slightly altered words which formed the intro of the "Star Trek; The Next Generation" TV-show. But it is so easy to hear the powerful, Shakespearian voice of actor Patrick Stewart give a similar introduction to the Hysek Colosso, another contender in the watch match makers Big Boys, Big Toys series.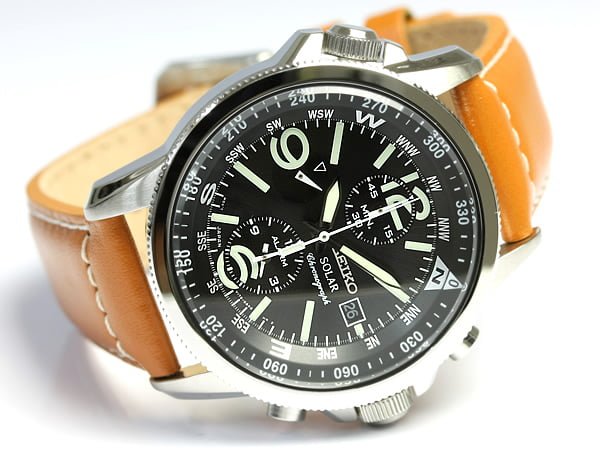 This wristwatch should have been standard issue for all Starfleet captains, but also more primitive earthlings like ourselves can feel like a master of the universe with one of these around the wrist. But in order to do so you first need to find one since it was limited to only 10 pieces, and then you need a check up at your doctor to see if your wrist and arm are strong enough to even wear this massive watch. It's dimensions are 40mm wide, 60mm long and 16mm high. Worried about wearing comfort? The moveable lugs make sure that it will adjust to you, but the watch will still quite literaly sit on top of your wrist, and unless you like to wear your sleeves like Johnny Depp in Pirates of the Caribbean, there is no way of hiding this watch!
Usually when manufacturers make a watch like this, they add so many complications that often they themselves don't know how the movement is actually going together. Not that the Colosso is not complicated, on the contrary, but the complications seem to have been carefully selected to create a well rounded package that seems to be best situated for a traveler. The eye catcher for this is, of course, the little globe at the top of the watch protected by a sapphire "ozone-layer" and showing all the time zones.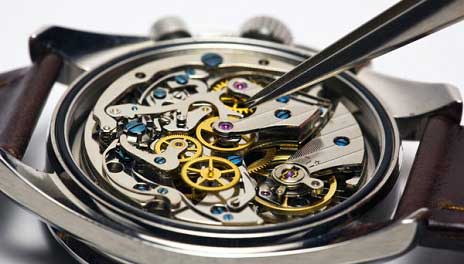 Apart from that you have the option of showing two other time zones in a more prominent way. The first one on the main dial, adorned with a big date at 12 o'clock. The other one can be selected, at the slope, of the 6 o'clock side of the watch. Here two vertical retrograde indicators flank a window that shows the name of the corresponding time zone. The left retrograde indicator shows the hours from midnight to noon, the one on the right from noon to midnight. Too see which one you should read, two arrows are positioned underneath the city name window. The arrow that is red points at the right retrograde indicator. Changing these time zones is done as quickly as pressing a button, where you can go back and forth through all the cities and their corresponding times.
With all this visual splendor one would almost forget that the watch also comes with a minute repeater. Great for when you are taking a nap while flying and don't want to take off your sleep mask to check the time. To make sure you can actually hear it over the constant noise of the engines, Hysek created sapphire chambers inside the watch for a very distinct sound. A transporter button (nor Scotty) are unfortunately amongst these complications so it is going to be the good , old Learjet after all.
Sometimes it is also funny to see how low-tech high-tech can be! Instead of adding a power reserve meter for the two barrels that serve as the power plant for this watch, Hysek simply made a cut out in the dial where the springs are located, mounted a small magnifying cyclops on top of them and you can see for yourself how tight the springs are wound. That is what they call simply brilliant!

So it this the ultimate travelers watch? Yes, and not only when you board space ships but also when you fly intercontinental to more earthly destinations. But with the price of kerosene at the height, don't be surprised when the airlines designate your Colosso as an extra carry on and charge you dearly for it! And because of that this Hysek Colosso will not only earn you guaranteed membership in the Big Boys club, but will immediately make you president…….ahm…captain!
Other articles and reviews you may be interested in our superhero series – Watches that superheros would wear and watch reviews of these or the Christopher Ward C700 Watch review – not a colossal watch but a lovely timepiece
Technical Details – Hysek Colosso – Earth
Movement – hours, quarters and minutes repeater.
Big date at 12H, 3 dimensions globe with a diameter of 12mm at 12H.
Indication of the cities of the 24 time zones linked to the GMT with a magnifying glass.
Retrograde time zones with a linear double display situated at the lower end displayed in curvex position with indicative arrows that indicate which side to observe (24 to 12 hours / 12 to 24 hours).
48 hours power reserve.
Frequency: 18'000 A/H.
Cathedral timbre.
62 Jewels.
Dimension of the movement: 53 x 33mm, Thickness with hands: 11.40 mm (globe not taken into consideration).
Case – 18k white or rose gold. Coloured sapphire dial, with rhodium plated numerals.
Glass sapphire.
Case Size: 60 x 40 x 20 mm.
Water Resistant.
Strap – hand made quality leather
Buckle exclusively designed for Colosso in the continuity of the case
Original article content can be viewed at http://www.watchmatchmaker.com/brands/girard-perregaux/unique-girard-perregaux-sea-hawk-1000-at-christies-green-auction-2.html