Not Chicken, Not Beef, it's a Patek Philippe Neptune
We told you about the Calatrava ref. 96 that started it all; the new splits second chronograph ref. 5204; and the rare perpetual calendar ref. 2499–well known and desired pieces. But Patek Philippe has other models on the menu you might not be aware of, but taste just as good.
Sometimes when you enter a nice, high end restaurant there are dishes from which you don't know what to expect. Most people have this when the menu offers an Ostrich steak. What is Ostrich? What can you possibly expect from an Ostrich steak when you have never had it? Will it be like chicken? Maybe like steak, but that makes you instantly think of beef. Bottom line: a lot of guess work and not a step closer to knowing what it actually is before trying. Most people, for that reason and that reason alone, will leave it and choose something else. With watches it is often the same; we want something familiar, a nice dress watch for example, or a nice sports watch, both will do, of course, but in the same watch….?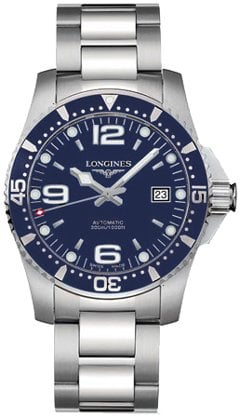 That hesitancy is probably also what most people felt about the Patek Philippe Neptune. It's Luminova coated hands and numerals combined with a screw down crown give you the idea that it is indeed a sports watch. Especially since Patek also offers it in steel, just like the Nautilus and Aquanaut. And when named after the god of the sea, one would almost expect that this is the watch to rule them all. But there is doubt; elegant lines, Roman numerals, alligator straps…not even with rubber lining, a bracelet that would go great with a suit and tie, khaki's and polo's if it has to, but please, not something too casual.
Patek not only knew this when they introduced the collection in 1996, but even did it on purpose. They referred to it as a leisure watch calling it, "Ideal for sportswear, the supremely elegant Neptune is, at the same time, the perfect dress watch". They even went as far as saying that they believed that the watch was destined to become a contemporary classic. And that is where they are perfectly right! Yes, a Neptune will probably not be in many Patek collectors' top-ten list of watches to get, and that is exactly why you should buy one!
The Nautilus may be a nice Filet Mignon, and the Aquanaut a juicy Tenderloin but any restaurant has them and most Patek-lovers can't live without theirs. But why not go exotic? The Neptune couldn't hold a candle to the success of both other watches, and that makes it just a little harder to find, more rare, and in the end, more exclusive. A true conversation piece, even or perhaps especially amongst Patek enthusiasts. Did I already mention that Patek even offered this watch in steel/gold?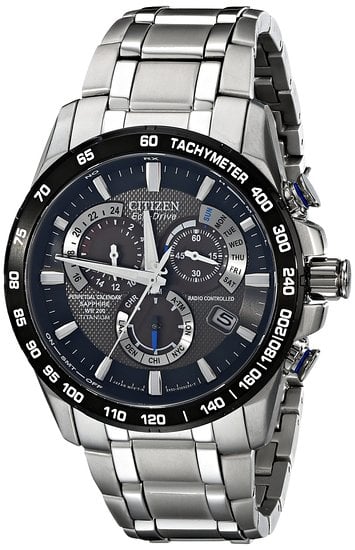 The watch itself gives you very little to complain about. Just like the Nautilus and Aquanaut of those days, the Neptune is also powered by caliber 315 SC. With a height of 3.22mm it is sufficiently slender to prevent the need for a bulky case, yet at the same time sufficiently robust to feature in a watch for more active wear. This caliber also has a beautiful, full size gold rotor, which you can't see since the Neptune has a screwed in case back. Patek offered the Neptune with either a black, silver or salmon pink dial, giving the watch distinctly different looks. Combined with the various different (precious) metal options, the Neptune collection was not only full of choices, but also offered something for everybody, especially when you count the various Joaillerie models that were available for both men and women.
So if those people who would pass up the Ostrich steak actually tried it they would have been rewarded with perhaps the juiciest and most tender steak they had ever eaten. If those people also tried the Neptune, they would experience what is perhaps the best "hybrid" watch of all.
You might like to look at some other Patek Philippe's featured on The Watch Review Site such as the Patek Philippe 5204 Platinum or the Patek Philippe 7140 Ladies First Perpetual Calendar  or even the Patek Philippe Ref. 5940 Ultra-thin self-winding perpetual calendar
Article provided by Meehna Goldsmith you can also follow Meehna on Twitter @thewatchlady
Original article can be viewed at http://www.watchmatchmaker.com/2_womens_watches/8161.html